Advanced Materials May 03 cover article
Quantitative Determination on Ionic‐Liquid‐Gating Control of Interfacial Magnetism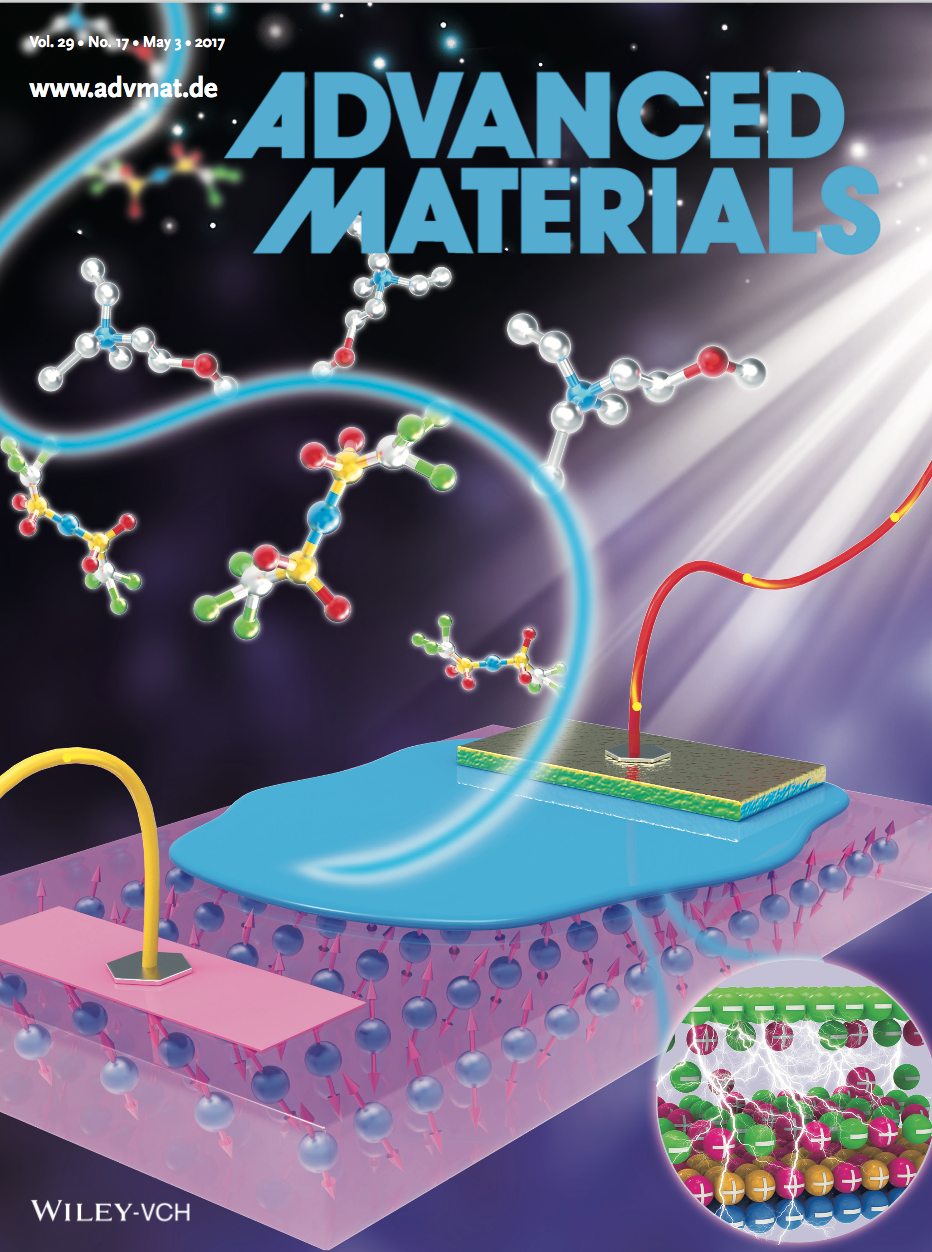 S. Zhao, Z. Zhou, B. Peng, M. Zhu, M. Feng, Q. Yang, Y. Yan, W. Ren, Z.G. Ye, Y. Liu and M. Liu
Quantitative Determination on Ionic‐Liquid‐Gating Control of Interfacial Magnetism.
Advanced Materials, 2017. DOI: 10.1002/adma.201606478
Full text
Abstract
Ionic liquid gating control of magnetic anisotropy in Au/[DEME]+[TFSI]-/Co/SiO2 multilayer structures was quantitatively determined by electron spin resonance method. A reproducible, reversible ferromagnetic resonance field shift of 219 Oe at an applied voltage of 1.5 V, with a large ME tunability of 146 Oe/V, was achieved at the room temperature. The large Voltage control of magnetic anisotropy change induced by the IL gating opens up a new door for highly effective voltage control of magnetism and related applications.